TEAM ROSTER   –   2019 SCHEDULE     –     NEWS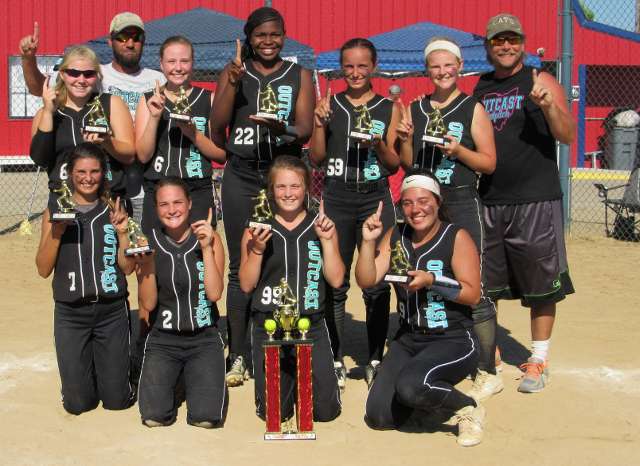 2017/18
2
OUTCAST 03 is a family of amazing young ladies. These student athletes are devoted to one another's success on the softball field, in school, at home and in life.
The coaches and parents of the OUTCAST 03 Fastpitch Softball team are dedicated to encouraging leadership and higher education within the game of Softball. Most of our young ladies aspire to go to college and will want or need to use their softball skills to attain that goal. Therefore, it is OUTCAST 03's​ mission to help our young ladies by providing them with the fundamentals of softball and very important life skills needed to compete at the collegiate level.
OUTCAST 03 coaches and administrators will be a resource for our athletes​ and their parents in the college recruiting process. We will assist in choosing what college is best suited for them, how to market themselves to college coaches and help them understand the many rules of the NCAA and NAIA.
In addition to the recruiting process, our lady athletes will have a pathway to advance their skills in softball by playing at a higher, competitive levels especially through College Showcase and Exposure tournaments. The emphasis is not only on winning but will be the softball journey to become successful players and responsible young adults on and off the field.
We all appreciate the support of each other, our fans and the community. Thank you.